Hi everyone - welcome to Sunday Funday at the Tilted Quilt! I am very thankful that Julie at 627handworks let me jump in and play this week. There are several other giveaways today, so after you enter my giveaway head on over to Julie's blog and check out the schedule.
If you are new to my blog, welcome! I really love sharing my projects and adventures with you - I hope you come back soon to check in on me. You can follow me two ways: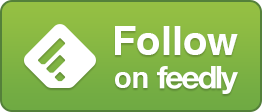 Today's giveaway is a trio of fantastic fat quarters in orange and hot pink. I'm also sending you a container of pins and a pincushion. There might also be a mystery item added in as well, just for a little additional fun!
I also wanted to give one of you the chance to take home a set of 6 hockey themed fat quarters. A couple of years ago, I made a sports themed quilt for a friend's son and, as you may know, I live in Central Texas where hockey really isn't played by the kids at all. So, we weeded out these fat quarters. I know lots of you live in the Northern parts of the country where hockey is a big big deal. So, if you would like these fat quarters, please let me know and I'll do a separate drawing for these 6 fat quarters.
Good luck in the giveaway - have a great Sunday!
a Rafflecopter giveaway